The story of my "Astro Boy" by Om Suwanrat
It all started with my "family car" since I was young, I remembered that our family has a 2002 and drove it everywhere, especially in Bangkok where we lived. Its size was just the perfect match to the alleys and streets of Bangkok. When we took the 2002 out for a trip, we would always have it in at least one picture with the family.
For "Astro Boy" it might not be the same car that was in my family, but it reminded me of all the memorial events in my childhood of that very same car that started it all. I bought this car 3 years ago from a friend and then after a while sent it to Touch Classic Garage for some alterations to fit my own style, my dream 2002.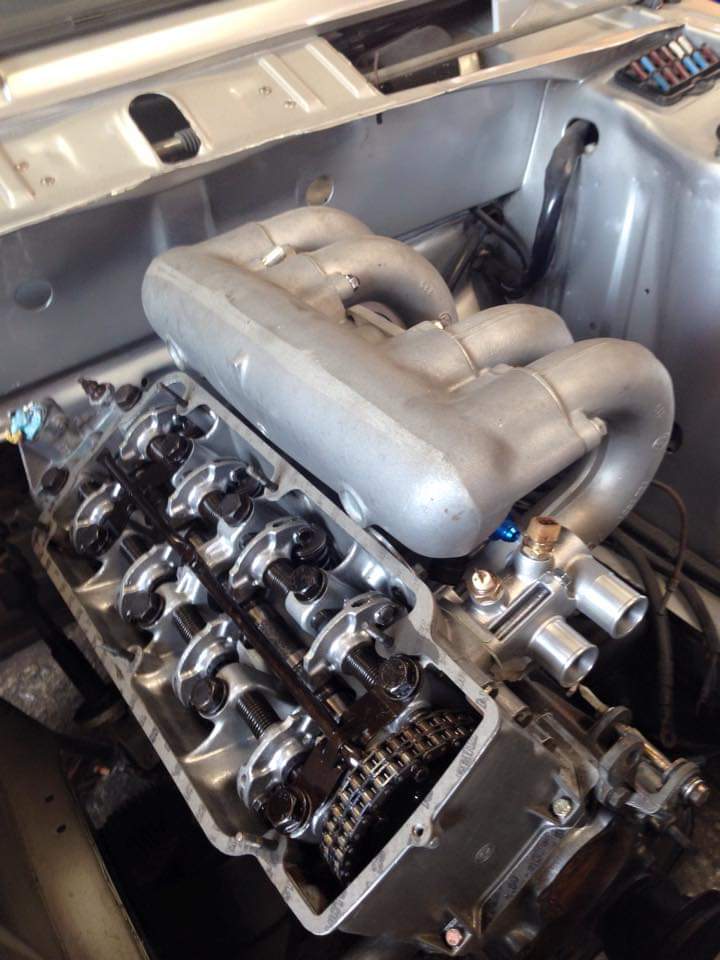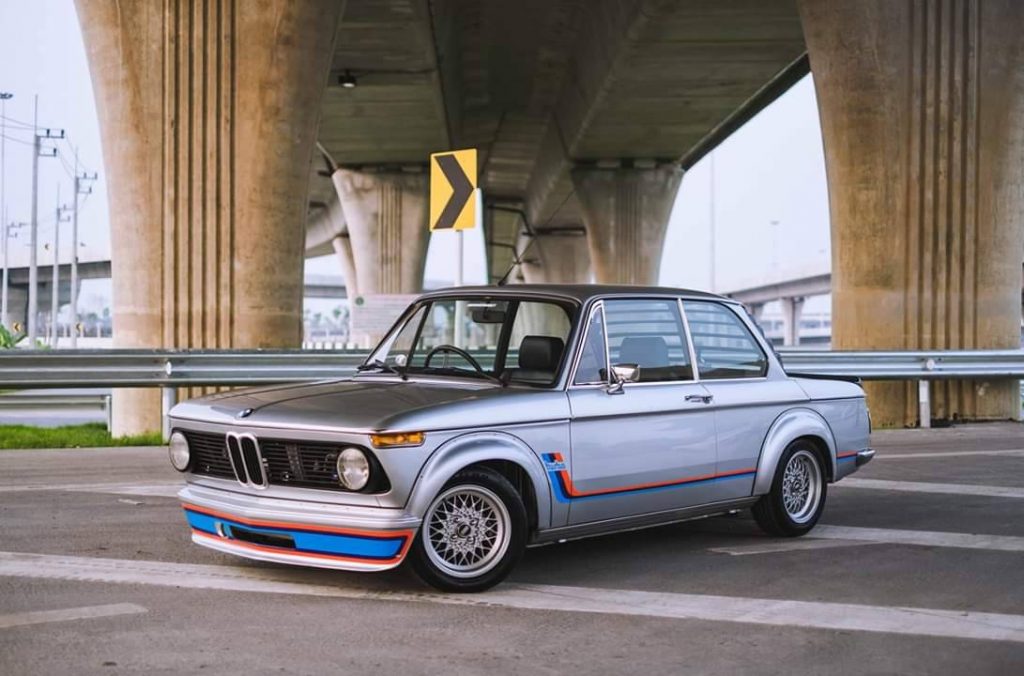 The interior was left mostly untouched as it was just the way I liked it, Black all around that looked great in every angle. Any piece that was damaged got fixed to original condition as possible. Every switch, panel or equipment has to function the ways the makers intended it to be. The exterior was destined to be a 2002 "Turbo". The wheel arches, the rear spoiler and the side "2002 Turbo" stickers made that perfect car for me for both the street and track.
Wheels are period correct BBS 14" inches with 185/50/14 tires all around. The engine is the original M10 naturally aspirated 4-cylinder, but an aftermarket turbo has been installed along with new flat-top pistons from an e21. The crank shaft and heads were kept the same but balanced for some piece of mind. The intake plenum was taken strait from a Turbo with new injectors and a new brain from HKS FCON 2.1 to keep its fueling duties up to date. The turbo is a M24 from a Nissan SR20DET. The final package gets a healthy 193 horses at my disposal.
The suspension and brakes is still original set-up but rebuilt as new. The gearbox is a 4 speed but enhanced with new lighter flywheel and ceramic clutch setup. The cooling system has been upgraded, an aluminium radiator with bigger core to handle the hot climate of Bangkok. Actually the A/C system has also been upgrade to a newer condenser and compressor to keep things cool.
Engine M10B20
Stock e12 crank
Stock e12 rod
E21 piston cr 8.0:1
Stock e12 head
Stock e12 camshaft
Stock e12 valve
2002 turbo intake manifold
1jz gte vvti fuel injectors
55mm sr20de throttle body
Custom
1jz vvti fuel pump
Sr20det timings sensor
13b rotary coil
Msd spark plug wire
Custom headers
Garrett gt25 turbo
Stock 2002 turbo air box
Ecu Hks f con 2.1 stand alone
Max power [email protected] psi
Toyota starlet steering rack
Honda civic ef master cylinder break
4 speeds gearbox
Custom 9inc heavy duty clutch kit
Custom Light weight flywheel
3.6 ratio final drive